Things to do in London this January
The new year has just begun, and with that comes a refresh of what's on in London; here are some ideas to make your new year a cracking one. When it comes to finding somewhere to stay or somewhere to eat, you can book a room or a table in the restaurant.
---
Enjoy a final winter skate at the Natural History Museum.
Until Sunday 16 January
Now an integral part of winter festivities in London, the Natural History Museum has taken up residency of their stunning winter ice rink for the last time. So don't miss your chance to skate around the grounds of this historic building, as over the next year, a new project will transform this space into a new urban garden. Make sure to book a slot before 16 January.
---
Fancy a cosy treat along the river?
Until 31 January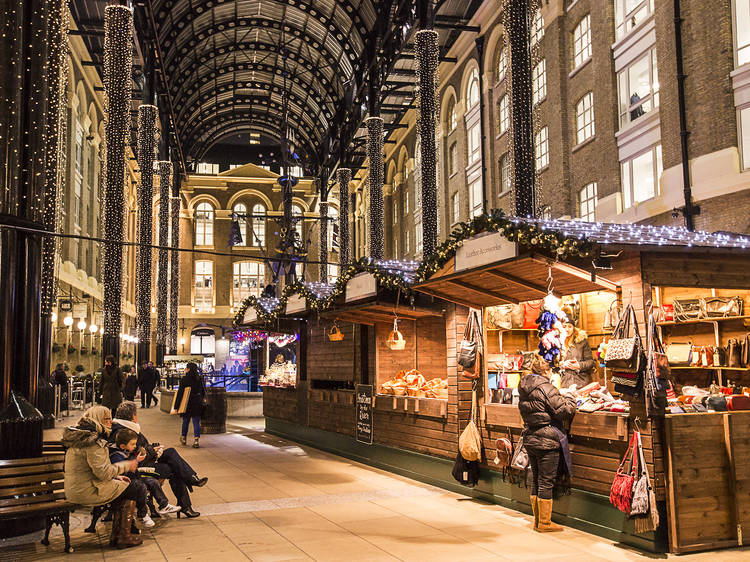 Staying strong throughout January (until 31 January) is London Bridge City's annual Christmas market. Offering spectacular views across the river and a bunch of alpine cabins offing pop-up street food, bars, and delightful crafts. There is also an event calendar running through this month, so keep an eye out for official announcements.
---
Theatre in the New Year
From a glamorous night at the 'Moulin Rouge!' to a jaw-dropping display from Cirque du Soleil, theatre shows are back in full swing in London this January. It doesn't end there. Plenty of indie shows and performances are also rolling out throughout this month, so there's something for everyone.
---
Museums a plenty
Ushering in the new year means new and exciting exhibitions throughout all the museums London has to offer. If you're looking for something different in the heart of London, the Museum of Freemasonry gives you a chance to find out who they are. Or if the finest collection of children's toys, doll's houses, games, and costumes are more up your street, the V&A Museum of Childhood will satisfy your intrigue. There are too many museums across the capital to mention, be sure to take a look at what they all have on offer.
---
At the VSC this month
Club Secretary's Lunch
Thursday 13 January
Our first Club Secretary's Lunch of 2022 is fast approaching.
Join Club Secretary Air Commodore Nigel Beet CBE and meet other VSC members while enjoying a three-course meal at our socially distanced lunch.
---
Blue Monday Prize Draw
Enter before Monday 17 January
Since 2005 Blue Monday has been the saddest day of the year. While the science behind this annual date is questionable, we continue to get it trending every year!
To add a bit of brightness to your Blue Monday, we are giving away a £25 amazon gift voucher. Head over to our Facebook to enter.
---
Book a Room
With so much going on across the capital, it's looking like an exciting year already! If you're coming for the weekend or just an overnight stay, why not book a room at the club and make the most of everything we have to offer!
Friday 7th January 2022